Fall 2017 meeting will take place somewhere in the Phoenix area.
---
If you don't know if you are current member we now have a page dedicated to our current members. Check it out and see if you are a current member and when your current membership expires.
---
We are doing some new things here on the web-page and how we handle nominations for officers and award recipients. All nominations will take place via email BEFORE the upcoming meetings when the voting will take place. We will send out emails reminding people of this and remind people via Facebook as well. Please consider running for officer positions, or think of those that might be good officers.
---
We, the executive board of AzAAPT, have decided that the way dues and fees were being charged was not the best way for an organization like AzAAPT. So, we have made some changes. It encourages membership and it encourages inviting friends and colleagues and students. It no longer requires you to attend a meeting to become a member. Click over to the Membership / Meeting Fee page to see the structure and to sign up for the Spring 2016 meeting.
---
Do you want to know how to become certified to teach in the state of Arizona? Click here for information about becoming certified.
---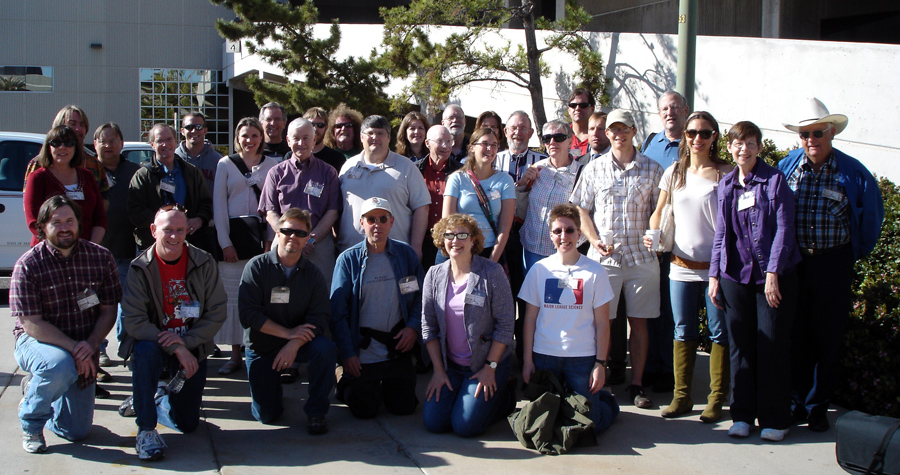 This picture from the Spring 2011 meeting at the U of A mirror lab.
---

AzAAPT has a Facebook® page. We will use this to post updates
and new information possibly before it makes it onto this web page.

---